September 7, 2021

3 minutes reading
The growing need for the Internet in this digital age sometimes confuses everyone due to the disruption of smartphone activities due to the slowness of the network.
In fact, most people prefer to use Wi-Fi, which is now widely available, both for free and for a fee, because the cost can be less than buying a quota.
In general, people know how to share the Internet from a smartphone to a laptop by activating the existing hotspot menu.
But did you know that the performance of a smartphone can be replaced with a more powerful laptop because it is equipped with the ability to check the speed of the Internet?
Most people do not know, some do not know how to create a hotspot on a laptop.
How to create a hotspot on a CMD laptop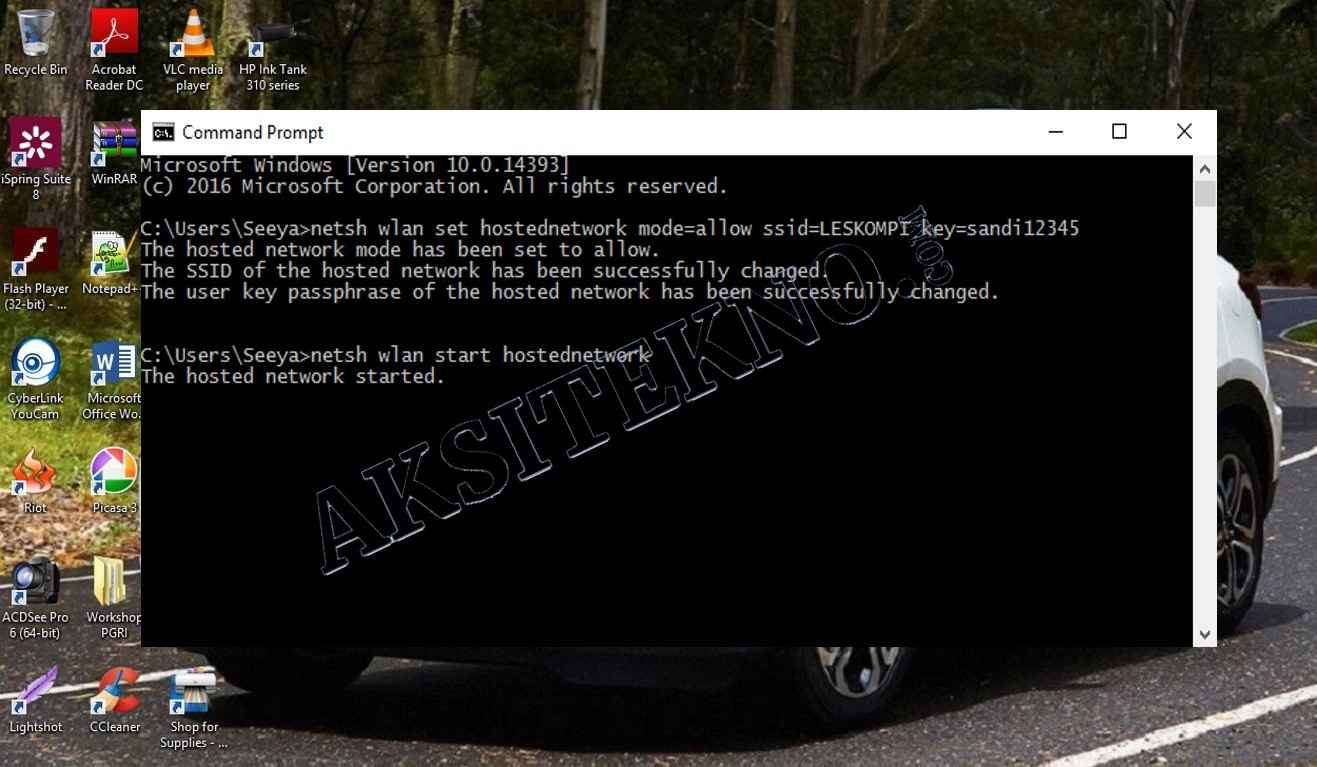 One of the advantages of Hotspot in this laptop is that it makes it easy for you to share the Internet with other devices at the same time.
Especially for coffee shop entrepreneurs, etc., who have started offering free Wi-Fi facilities by entering the existing hotspots.
CMD is defined as a DOS command that is delivered in text. So that just by writing commands in text with a wider scope than Windows Explorer can access all computer structures.
Having a CMD feature really helps a lot in everything, there are bad things like helping to hack and good things like creating a hotspot.
With CMD, you can use your laptop as a hotspot without the need for additional special software. How to create a hotspot on a CMD laptop is very easy and simple because you just have to type this command:
netsh wlan set hostednetwork mode = allow ssid = namassidanda key = your password.
After that, you can change your password with a new password according to your taste.
It's not easy, but unfortunately not everyone knows the text code and how to do it on their laptop.
So how to create a hotspot on a CMD laptop is often done only by computer experts and laptop users who like to discover their electronic capabilities.
No need to worry because the steps are actually very easy.
How to create a hotspot on a Command Prompt laptop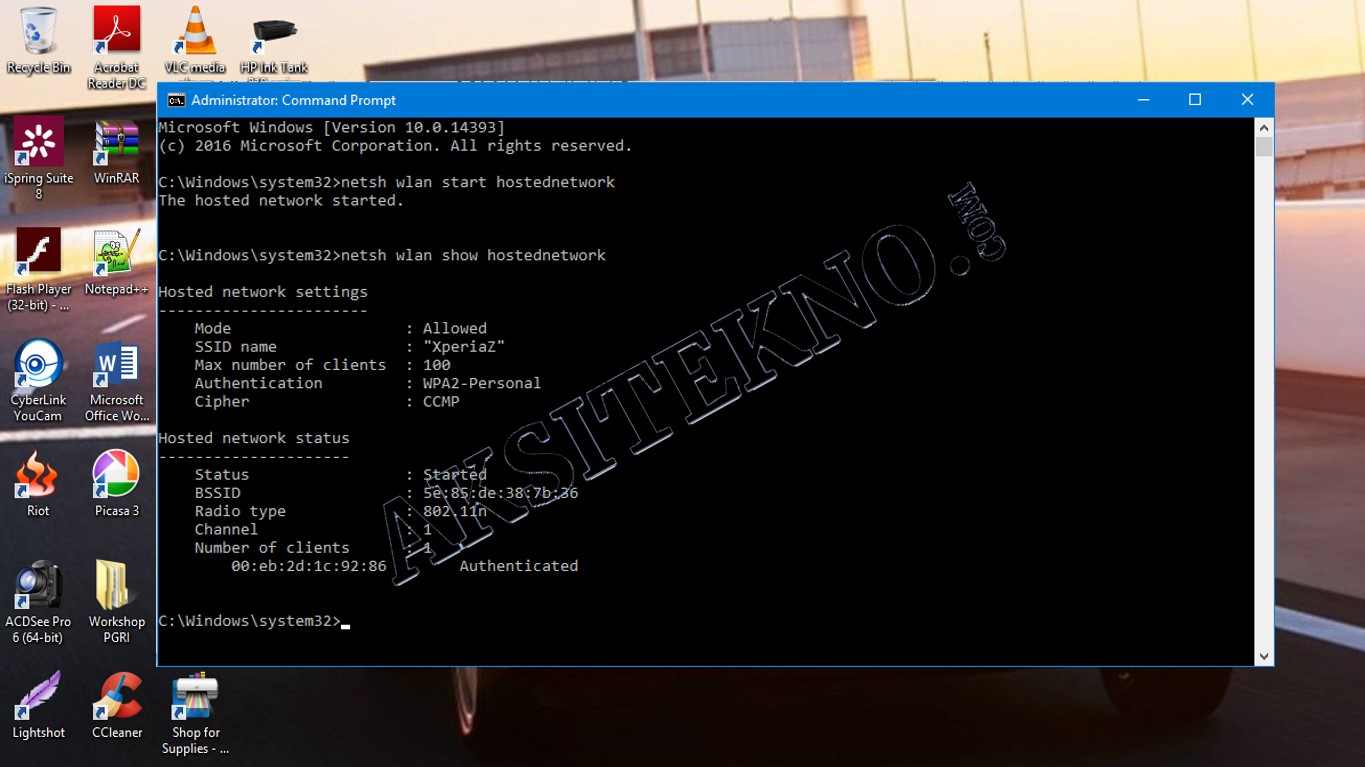 Command Prompt is actually CMD, Command Prompt just stands for CMD. How to create a hotspot on a laptop with Command Prompt is also very easy, such as how to create a hotspot on a laptop with CMD just by typing a text command.
For those of you who want to try it for yourself, you can follow these steps:
Click on the magnifying glass icon or search in your taskbar, if you do not search for the icon by clicking on the start icon.
When you find it, type command prompt
Right-click on the command line at the top of the screen.
After the new option appears, click on Run as Administrator, unfortunately if there is no Run as Administrator option, you can not create a WiFi hotspot, so the next steps should be done in consultation with an expert.
After clicking Run as Administrator, click Yes to open a command line
After the text appears in the coding language, type NETSH WLAN show drivers, then press Enter
Then a new text appears, you just have to look for the word Yes next to the phrase Hosted network Supported
Once you find the word Yes, continue typing a new command on the command line. netsh wlan set hostednetwork mode = Allow ssid = NETWORKNAME key = PASSWORD Then press enter. Replace the word network name with the name of the selected point and replace the password with the password you want and write down the password to remember.
type NETSH WLAN starts hosting And press Enter to activate the WiFi connection point.
How to create a hotspot on the laptop Finish the command line, please close the window and enjoy the connection point on the laptop that is already on and ready to share.
How to create a hotspot on a Windows 7 laptop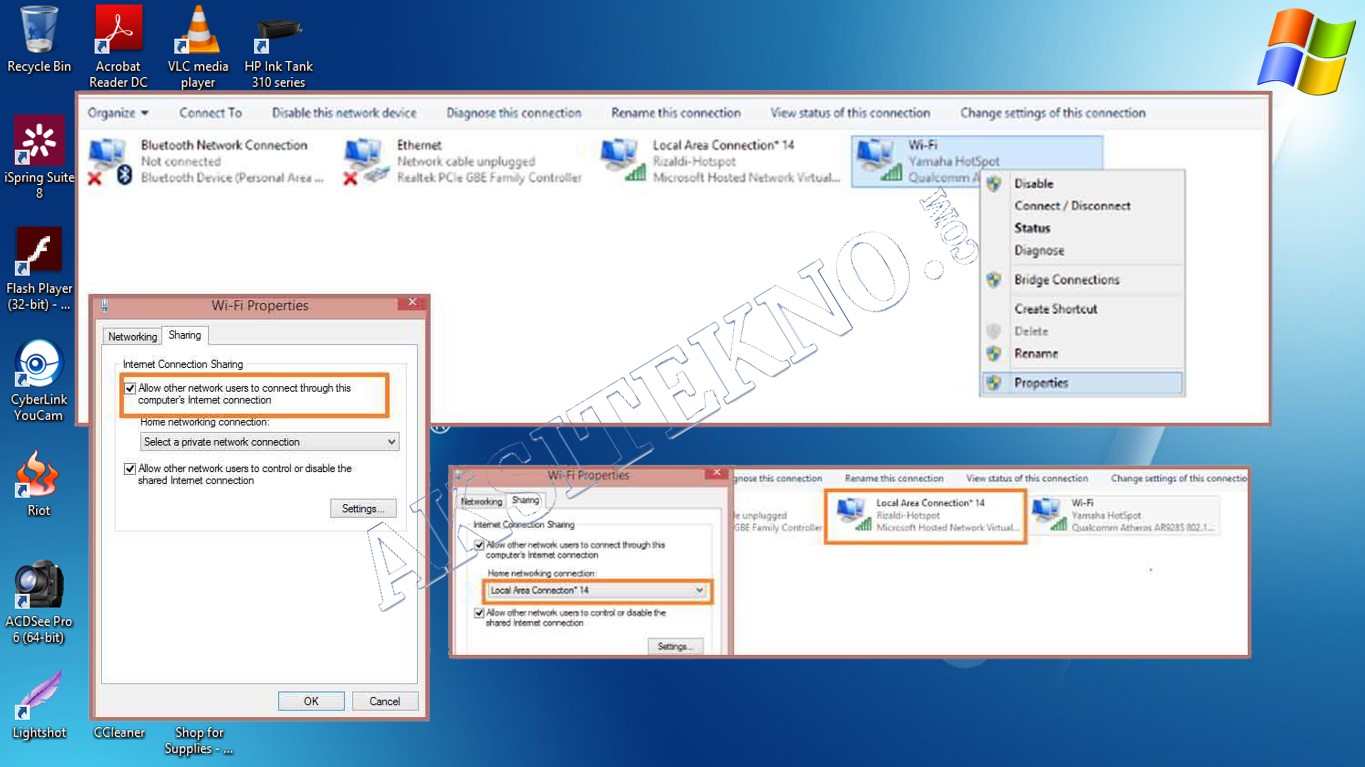 No need to use paid software, Windows 7 is ready to help you create a hotspot on your laptop.
One of the advantages of building a hotspot with Windows 7 is that it will not take up much memory and CPU space, so building a Hank laptop will not be easy.
Unfortunately, Windows 7 has a drawback, it can not share the Internet from a hotspot area and can only use the modem.
Even though you are using a modem, the most important thing is to be able to share it because modems are now readily available in the market. Learn how to create a hotspot on a Windows 7 laptop.
Click the button start
Click on the option Control panel In the category menu
Click Network and Internet
When the next page appears, search for the search box in the upper right corner Single job
Click Set up an ad hoc network (PC to PC)
After the next page appears, click next
Then a new page will appear that you must fill out Network name With the name of the focal point you have selected
Click to specify which point opens or closes with a password No authentication To open without a password
When selecting with active password (Type of security With WPA2- PersonalEnter the password as desired
When done, click next
Then a new page will appear, then click Turn on Internet connection sharing
When done, the next screen will appear and click Close
How to create a hotspot on a Windows 8 laptop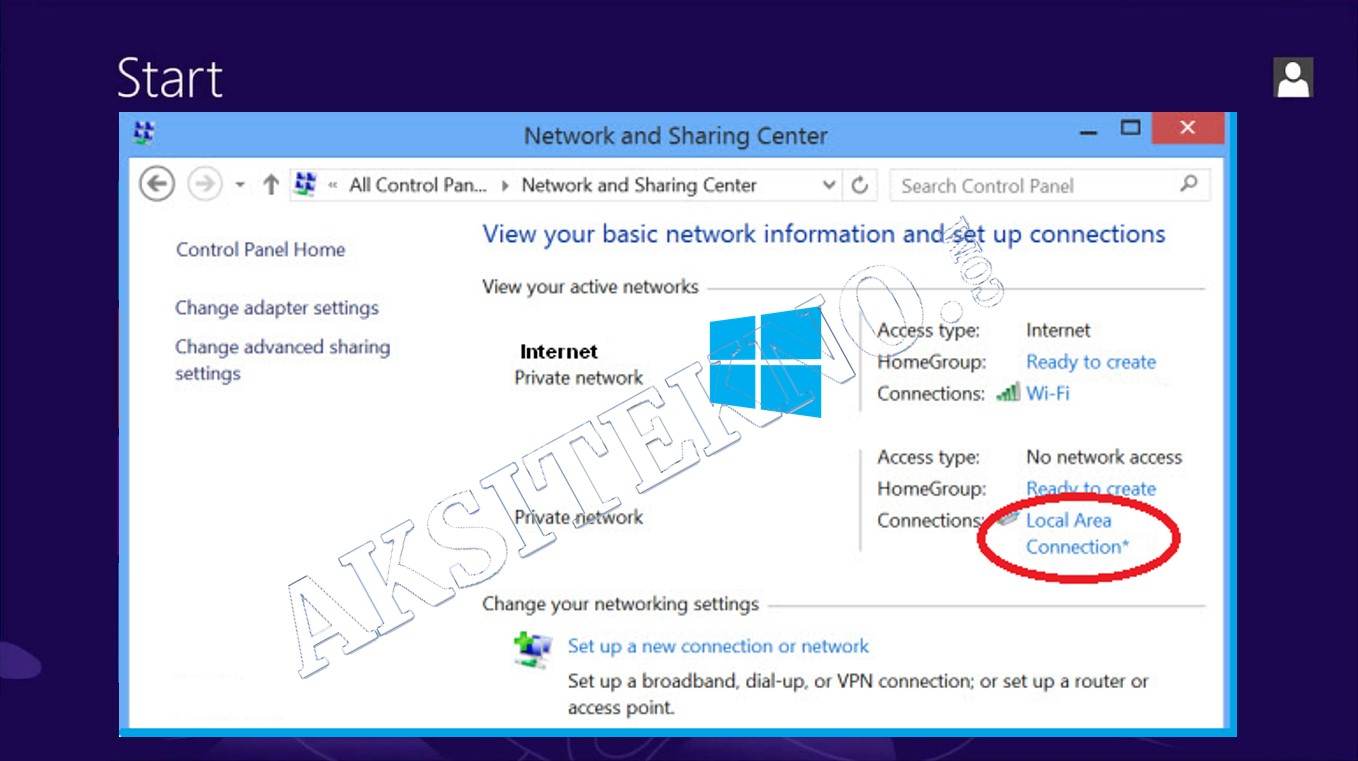 For laptops running Windows 8, it is not easy to use Windows 7 without using CMD or Command Prompt.
How to create a hotspot on a Windows 8 laptop starts with the same steps as in how to create a hotspot on a command line laptop, until you are done, you just need more steps to activate it.
After creating a hotspot through the command line, move on to the next step.
Click on the icon Internet access In the lower right corner
Click Open Network and Sharing Center
Click Internet connection The one you use
A pop-up window will appear, click Properties
Then click on the tab share
Check Allow other network users to connect to this computer
Select Home network connection (For example Local connection * 13)
Click GoodHotspot is ready for other devices
How to create a hotspot on a Windows 10 laptop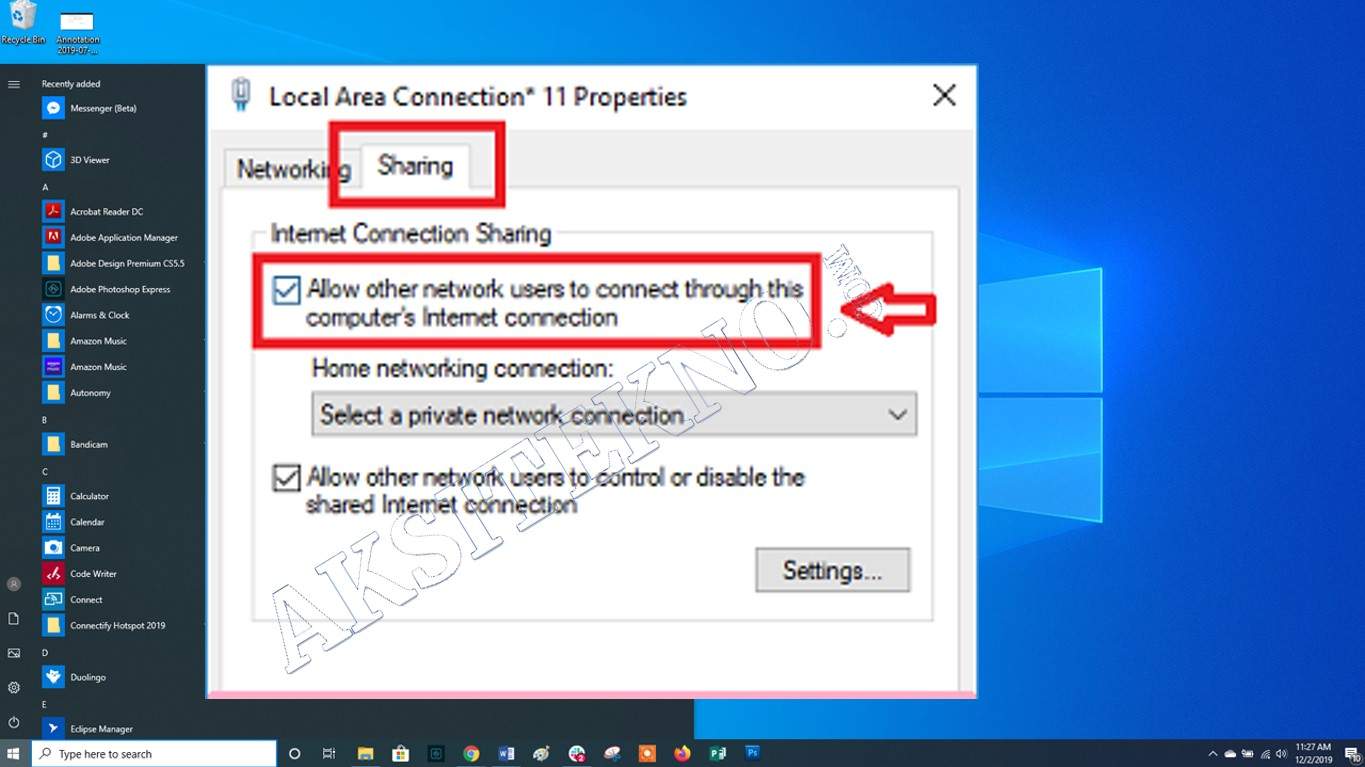 Windows 10 is actually more up-to-date than the previous version of the operating system, because Windows 10 is equipped with support for creating portable hotspots in the system.
Upgrade to Windows 10 to make it easier to create a hotspot on a Windows 10 laptop.
Open the menu Settings You can also press the keyboard by pressing the start button and clicking on the settings icon Windows + I Simultaneous.
Click on the option Network and Internet
Click Mobile Hotspot
Click on the internet connection that is shared in the menu My internet subscription from
Click Edit If you want to change the SSID name and password, do not forget to click Save After replacing it
Click the slider button on off At the top of the Hotspot Mobile settings menu, don't forget to slide your finger towards it On If you want to start activating hotspot.