Are you using Windows 8 and want to upgrade to Windows 10? do not worry! Here's how to update to the latest Windows 10.
Windows is the most popular and widely used operating system when using a personal computer or laptop.
Windows has become an operating system in computers that are widely used around the world and are made by Microsoft.
Not surprisingly, the Windows operating system offers a variety of programs that can help its users.
This is due to the convenience and the variety of features that are very useful.
However, you need to update Windows so that it can still be used optimally.
One of them includes the latest version of Windows 10 that users can enjoy.
To do this, here are some ways to update to the latest Windows 10.
How to update the latest Windows 10 from Windows 8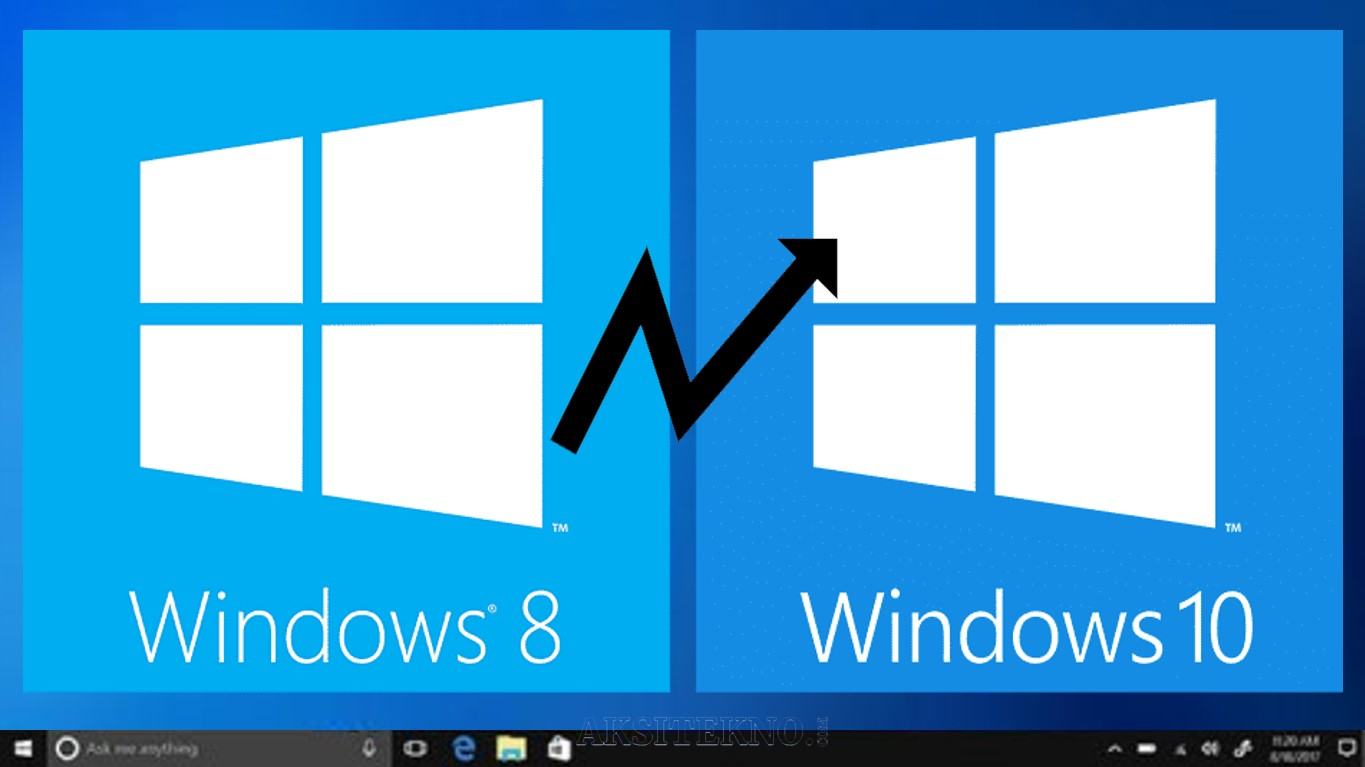 If you are running Windows 8 and want to upgrade to Windows 10, do not worry.
Because you do not need to bother to reinstall your computer or laptop.
So, here are some steps you can take to upgrade your Windows 8 to Windows 10.
The first step you need to do is right-click on the icon "Get Windows 10" In the System Tray in the Taskbar menu.
Then if Updates Or Upgrade Available, a notification window will appear. Then click the option "Okay, let's move on.".
A Windows Update window appears. You must click on Options "confirm".
If the Windows 10 upgrade option already exists, just click again "Start the upgrade now."
You will then be taken to Windows Update in Control Panel. At this stage, the system checks all the required conditions. This process takes a long time, the system camera downloads some of the necessary components.
When the component download process is complete, the system will automatically install Windows 10 on your PC or laptop.
Wait for the installation process to complete and your computer to restart automatically. You just have to wait for the update process from Windows 10.
When done, the computer will restart and upgrade to Windows 10.
Then new settings for Windows 10 will appear. Just follow these settings and your Windows 8 has been successfully updated to Windows 10.
How to update Windows 10 to the latest version
To be able to update Windows 10 to the latest version, you can follow these steps:
1. Perform assistant updates
The first step that can be done is to use the help of the latest version of Windows 10 to update the assistant.
When you want to use this update assistant, you can do the following:
If you do not use Wi-Fi, be prepared for a stable Internet connection or a sufficient quota.
Next step please

Download Update Assistant

In the latest version
If you have finished downloading, you can install it directly on your computer, so you can start the latest Windows 10 update.
Please open the app from Update Assistant then please click Update now So you can start the download process.
The next step is to check the hardware compatibility and then click ok and select the next button.
Wait for the download process to complete.
You will then be prompted to restart your computer so that you can complete the update process immediately.
Follow the Wizard in Windows 10 to complete all the steps.
2. Use the Media Creation tool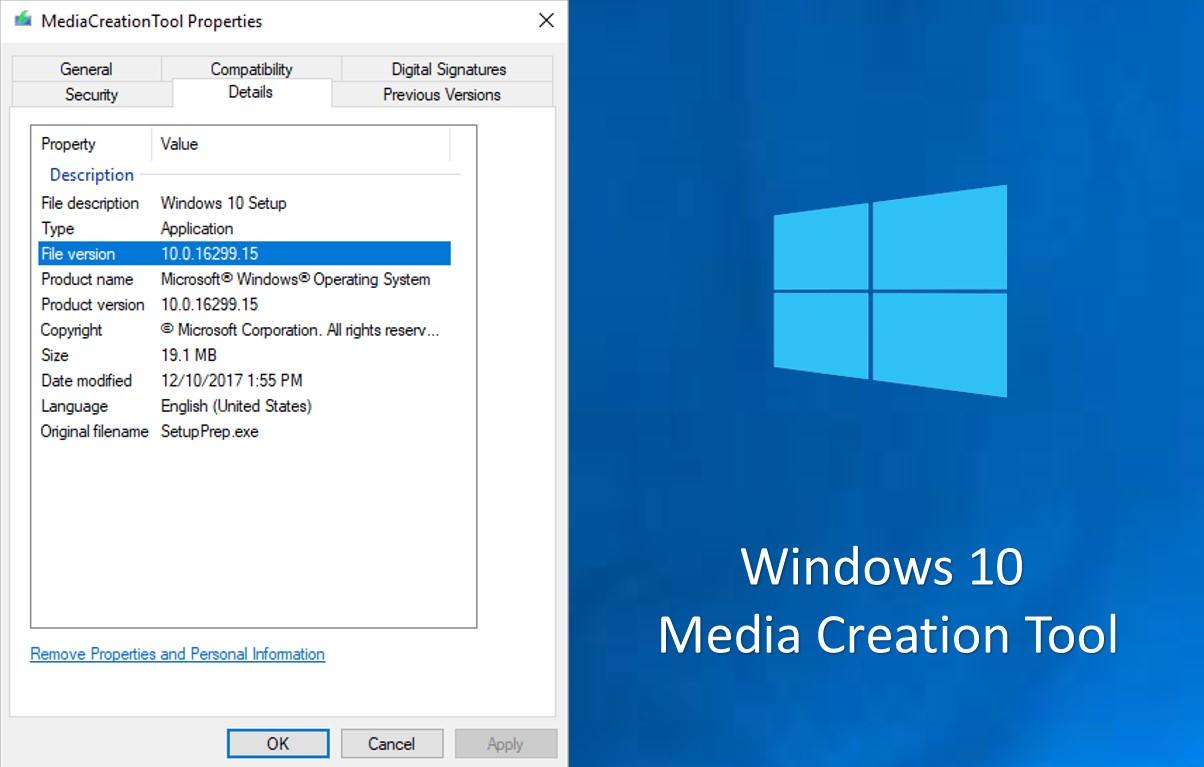 Before using this method, you should be able to make sure that the computer still has at least 5 GB of storage space.
Please select for the next step Upgrade this PC now Then select the button Next So you can continue the download process from the installation file.
If the file is downloaded, the permission phrase appears and please select it confirm To agree with it
A media creation tool will appear later to check if an update is available.
The next step will appear Ready to install And please click the button Installation.
But first you have to make sure of the choice Keep personal apps and files Has been reviewed before.
If you already have a Windows 10 operating system running on your PC or laptop, you will also need an upgrade to continue using each feature.
Delay in this Windows update can also damage the operating system.
So, here is a way to update to the latest version of Windows 10 that you can follow.
You must first click the button Windows Or start Which is in the lower left corner of the screen,
Then open the settings menu or Settings Which has a serrated marking.
When you enter the settings menu, click on the option "Update and Security".
Then click on Options Windows Update Which is located in the left sidebar.
Then click on Options "Check for updates". If the PC or laptop you are using needs the latest updates, the updates will be done automatically.
Wait for the update process to complete, it usually takes a long time to upgrade in Windows 10. So you have to be patient.
Do not forget to do this after completing the update process restart On the PC or laptop you are using.
Things to do after the latest Windows 10 update
After you get the latest Windows 10 update on the device you are using, you will definitely not be using the operating system right away.
There are several things that need to be done to ensure that the operating system is really safe to use.
For that, immediately after the explanation.
The first thing you need to do is check the menu Windows Update. Make sure no further updates are required in Windows 10.
After that, you should check all the components of your computer or laptop that you are using. You can check this out from Keyboard، Touch padand also All ports. If everything can be done normally, then there is no need to worry.
Then you also need to make sure that the features provided by Windows 10 work particularly well Daily features.
If all features can be run smoothly, now is the time to update all the programs installed on Windows 10. The purpose of this is to prevent applications that can not be opened later.
You also need to clean different types Bloatware program. This removal is intended to make the operating system lighter.
Do not forget the configuration Internal application In Windows 10, to be able to use it again.
With this, Windows 10 is ready to use with the latest updates.
Benefits of Windows 10
The latest version of Windows 10 has several advantages that are worth noting, as follows:
1. Has modern features
For Microsoft, it will always have an interesting meaning so that its products are always competitive and credible.
In addition, its modern features are adjusted to current developments.
For example, the Wan Drive Mainstay feature allows applications to sync more data in the cloud.
2. Places for playing games
For those of you who like gamers, a physical upgrade to Windows 10 is a good choice because Windows 10 is designed by game fans.
This is not the end of the story because Windows 10 is also optimized for DirectX 12 and is powerful on current hardware.
3. Have guaranteed security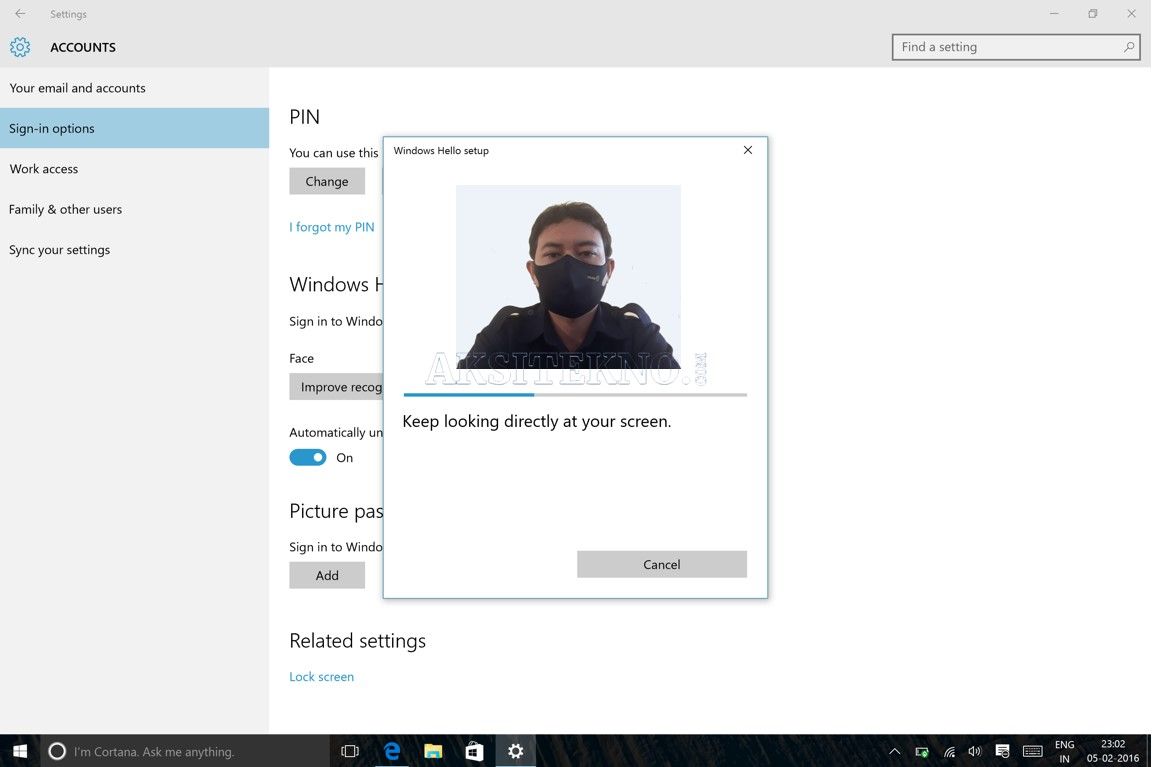 Another advantage of Windows 10 is its security, which is definitely guaranteed due to its advanced system.
This is thanks to the Windows Hello feature, which is the latest operating system that provides a retina or fingerprint scanner that can protect the privacy of its users.
Even for other security systems, such as Windows Defender, it will not be small.
With this complexity, you no longer have to worry about malware or viruses attacking them, as this will not work because Windows 10 is equipped with guaranteed security.
Disadvantages of Windows 10
In addition to the advantages that are higher than Windows 10, it also has disadvantages that you should know before updating it.
These include the following:
1. Update error
In order to deliver a sophisticated operating system, Microsoft provides regular system updates in Windows 10.
Unfortunately in 1809 for users who were installed on this type of operating system, an update and data loss incidents of up to 1% per user was experienced.
2. Working with difficulty
Age is not considered for computer use because children are too old to work with computers.
The downside to Windows 10 is that many new users find it difficult to work with. Because the operating system is not as usual.
3. Do not have final updates
Unfortunately, this absence of Windows 10 does not have a full update yet, so Windows 10 is considered to have an unscheduled update.
By doing this, users who are not connected to the Internet will feel tired when using Windows 10.
Some people think that Windows 10 provides convenience while using it, so users insist on using Windows.
However, some people also think that working with Windows 10 is difficult.
So the above information, of course, will help you get the operating system in the form of Windows 10 with the latest convenient and safe update.
So, do not skip just one step to avoid fatal mistakes.