A printer is a part of a computer device that has the function of printing files from a computer.
Of course, the technological developments that are taking place today also affect the printer. One of the advantages of a very important printer is the existence of a new type of printer called a Bluetooth printer.
If in the past the use of a printer had to be connected to a computer by connecting a printer cable to a computer, this is no longer the case.
With this type of Bluetooth printer, you do not need to connect both cables. The connection from the printer to this computer can be done using the Bluetooth network.
The best brands of Bluetooth printers today
You should know, there are many companies now that produce printers with Bluetooth connectivity. Of course, these printers have their own advantages and disadvantages.
If you are still confused about choosing the right printer, you can get some information below.
1. LG PD239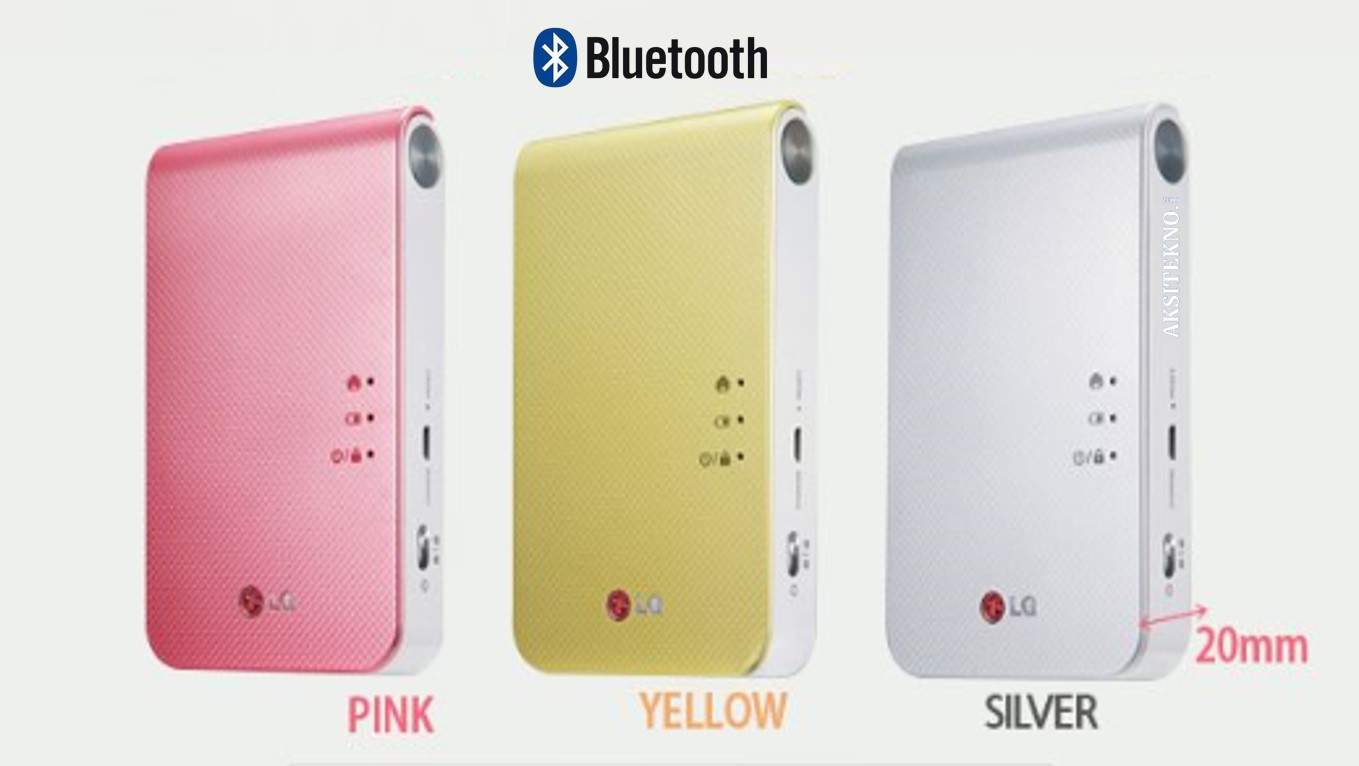 The first brand of Bluetooth printer is LG PD239. Maybe the LG brand is still completely foreign, especially in the production of printers.
But make no mistake, this is a printer capable of offering a variety of features to meet your printing needs.
Of course, this printer with a simple and elegant design can support the concept of your computer device.
With this printer, you will easily receive a Bluetooth connection. In addition, it looks like this printer can also be attached to the NFC tag on the printer.
Of course, if you want to print on a smartphone, it will make it easier for you. In fact, the LG PD 239 is also equipped with an editing feature that allows you to edit directly through this printer.
2. HP Sprocket Photo Printer
If HP produces a high-performance printer, this is nothing new. HP has now introduced its latest printer product called the HP Sprocket Photo Printer.
As the name implies, this printer is suitable for printing photos with clear and good results. So it is suitable for those of you who are interested in photography.
One of the advantages of this HP Sprocket photo printer is that it is even smaller than a mobile phone.
Of course, this makes it easy for you to carry it anywhere. In addition to the ability to print from a computer, this printer also allows you to print directly from smartphones and tablets.
3. HP Sprocket 2-in-1
In addition to the Sprocket photo printer, HP has introduced another type of Bluetooth printer called the HP Sprocket 2-in-1. The most amazing advantage of this printer is that it weighs no more than 200 grams.
Even when you hold this printer in your hand, due to its small size, you will only feel like holding a mobile phone.
Not only that, the other advantage of the HP Sprocket 2-in-1 is the built-in camera.
Therefore, this printer can allow you to take photos as well as print. This is what makes a printer a 2-in-1. In fact, you can also download a photo app and edit photos directly in it.
4. Epson TM-P20
Epson is also one of the first printer manufacturers. With the variety of technologies offered in the Epson TM-P20 printer, it has a special advantage over other printers.
The battery power of this printer is very high. Therefore, it is very convenient to carry on long trips.
This printer not only has a lot of battery, but also has fast charging technology. This allows the recharging process to be done relatively quickly.
In fact, the price of this Bluetooth printer is very high. However, it will be commensurate with the different benefits you will get when you use it.
5. Fujifim Instax Share SP-2
Fujifilm has long been known for its expertise in photo printing. Various types of products produced by Fujifilm have proven their quality in the field of photography, from cameras to printers.
Fujifilm has now released a Bluetooth printer called Fujifilm Instax Share SP-2 to help you print photos.
With high-resolution features alongside Fujifilm's distinctive colors, you can print high-quality, rich colors wherever you are. With this, this printer is very suitable for those of you who are interested in photography.
In fact, there are still many types of Bluetooth printers that you can use. However, the top 5 printer brands are the best recommended brands because their quality has been proven.
You just have to choose a brand that suits your wants and needs.